The Future of Training
Submitted by

admin

on Tue, 05/15/2018 - 09:14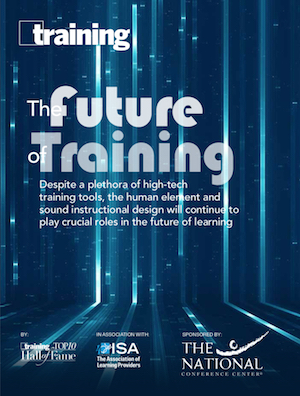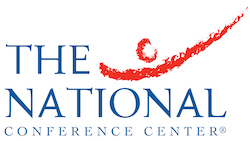 When Learning and Development (L&D) leaders consider the future of training, they often focus primarily on technology. After all, who wouldn't be intrigued by learners accessing content and swiping through data on holographic white boards shimmering in the air (remember the Tom Cruise movie, Minority Report?).
Despite the plethora of high-tech solutions, Training Top 10 Hall of Fame members resoundingly believe the classroom will continue to play a vital role in the future of training, although it isn't necessarily the classroom you probably trained in.
This white paper explores the future of training, the new skills that will be needed to optimize cutting-edge delivery modes on the horizon, and how L&D can best measure results and ensure training effectiveness.
In exchange for receiving this free content, your information may be used to analyze public interest in the above topic and may be shared with the content's authors for follow-up.